---
Remember... your own group at your own pace.
Exclusive Private Waterfall - Bamboo Jungle Walking Tours Just Friends or Family - Nobody Else.
Maui is a really large island. It takes about 11 hours to drive around the whole thing in my jeep - and that's without stopping. That said, when planning your vacation waterfall activities, you don't have to drive "all the way" on the road to Hana, just to see a waterfall and a bamboo forest.
There are a bunch of easy, yet still hidden waterfalls that the normal tourist will just drive on by - as they "try" to explore the road to Hana. The waterfall area begins about a hour from your hotel. How far you want me to drive on the road to Hana is up to you. We see waterfalls, the bamboo forest, with plenty of pictures! The road to Hana is the best eco tour activity on Maui...you just have to do it right. The first requirement is a convertible jeep. The second is hiring a private waterfall tour guide. It's the best way to see Maui waterfalls at your own pace.
Just driving a jeep on the road to Hana is a fun day by itself - but when you blend in hiking and swimming with picture taking and lunch, then the entire day becomes folklore...to be told at family gatherings forever. Since these are private hikes, the hiking is different because the "easy-hard" hiking level is up to you. Some trails are super easy and STILL lead to beautiful, yet hidden waterfalls. Other hiking trails are more challenging. I've lived here for 25 years - and I know tons of hiking trails. I do guarantee 1 thing: ALL HIKES ARE BEAUTIFUL !!! Being "escorted" in a private, convertible jeep on Maui's Hana Highway, is a completely mellow experience. The soft-top folds back, allowing you to hear the birds and smell the fresh jungle air. The road to Hana is famous and spectacular. My private jeep also has heat and air conditioning if needed.
Driving 8 to 10 hours on the Hana Highway can be a long day. There are 617 curves on the road to Hana - and a lot of bad drivers! Even though the Hana area has waterfalls and hiking, do you really want to spend 8 hours in a car on a dangerous road? This is why you hang out with someone like me. I've driven the Hana Highway for over 25 years. I have a convertible jeep. Even though most of my private jeep tours have just 2 people at a time, I often get a family with 2 or 3 kids. Having a private jeep that's big enough for a family of five, can make the road to Hana a magical experience.
Hana, by itself, is just a small town that's really far away. Sure there's waterfalls, but tourists' like you and your family, usually just drive past a bunch of secret waterfalls to get to one little town. That sounds like a long day for a couple waterfalls and some goofy photos. Remember, you're on your Maui vacation. You've planned this for a long time. Let me do the driving.
This is why I decided to make the day more manageable, by only driving halfway to Hana. This is also why my private jeep tours ROCK! Everybody else is so focused on getting to the Hana waterfalls that they HAVE TO stay in their car. But after 25 years, I know tons of secret waterfalls and bamboo hikes. It's pretty simple:
Driving less on the road to Hana, means you're at the waterfalls longer, with no other people and it's just your private jungle day! I'm really into letting tourists "absorb" the tranquility of the waterfall areas. We can stay in each different waterfall spot as long as you'd like. It's your day. The island of Maui has 5 different hiking areas - and the Hana Highway waterfall area runs along the bottom of a 10,00 foot volcano, next to the ocean.
My private jeep that we use on the road to Hana, is the newer 4 Door type. These jeeps are a little wider and have a smooth ride that hugs the road to Hana surprisingly well. When I take the top off, the jeep becomes a convertible that simply "raises the bar" on the entire day! Only 10% of typical Maui tourists' are able to get a convertible for the road to Hana. Seriously, it's THE ONLY WAY to get the full experience.
The road to Hana explodes with sensory overload. As a family activity, my jeep tours are perfect because I take all the family photos on the road to Hana. I love kids and they love me! I even grew up in a big family (7 kids) and realize that there is "always something" that the day will bring and that every family is different. I have hiking trails that are suited for your family.
As a Maui activity, you'll discover that most activities are based by the ocean. Hardly any tours or activities are private. Make your Maui vacation special - at least the road to Hana part. Honeymooners love Maui too! I've had honeymooners come back, years later with their kids and book another jeep tour for the whole family! But like all tourists, honeymooners just need a little help. Honeymooners are more spontaneous than say, a family. A family will plan their Maui vacation more "day to day" because they're spending more money. Feel free to discuss any of your Maui family vacation or honeymoon activities with me.
Alec Hawley, Your personal tour guide.
...
---
Book Your Own Tour,
Safe and Secure.
Alec will then contact you for your Tour Confirmation
Phone: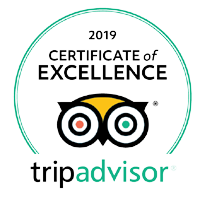 000